Women's History Month explored on campus
A team of freshman girls kicked off Women's History Month at assembly on Wednesday by reviewing four feminist films and TV shows, including one about tennis icon Billie Jean King and another about the voting rights movement of the early 20th century.
Ali Dorrington, Kelly Grace Lalumondier, Isabella Aguilar, and Christina Rizos prepared for the presentation by watching several movies over winter break and choosing their favorites. Rizos selected a film based on the life of China's only female empress, Wu Zetien. Ms Crabb, who helped organize the assembly, recommended the Hulu series Mrs. America.
Crabb said, "I started preparing by Googling 'most famous people in history' and a list of 100 popped up – white guy, white guy, white guy, white guy, white guy…I had to go through like 24 white guys before reaching Genghis Khan and Queen Victoria. Yeah, that's why we have special months for women and people of color. It's important to see the world through a broad lens."
During this school year, Hammond has recognized several other months of study, from Black History Month in February to National American Indian Heritage Month last November.
Women's History Month started as a small celebration in California, lasting only a week.
It was recognized nationally in 1980 by President Jimmy Carter. Seven years later, Congress designated the entire month of March as a celebration of women. It has since then spread internationally, as Britain and Australia now also recognize March as Women's History month.
Many people still ask why Women's History month is needed, and some of the answers can be found in statistics. The United States still has a large wage gap, and in 2020, women's annual earnings were 82.3% of men's, and the gap is even worse for women of color. If a white man earns an annual salary of $30,000, a Black or Latina woman will only receive $19,500 for the exact same job. Women who wear hijabs and Black women who wear their hair in braids have been fired from their jobs, and many transgender women are victims of hate crimes, including murder.
Globally, women account for only 1% of the world's wealth. In many countries, women cannot own land or property and are married and even have children under 18. Sadly, no country completely lacks a wage gap, but many Scandinavian countries are leading us toward an equal future. In the US as well, things are looking up. Women have a record breaking 27% of congress, 1/3 of the supreme court, and 24% of senate,.
Crabb said, "I know it's supposedly just a month-long celebration, but I really feel like it's been a women's history century. It's only been within the last 100 years that American women have been allowed to serve on juries or purchase contraception."
"Women not only need to be appreciated as people, but as women," says Caroline Rich, a sophomore at Hammond School. "Regardless of the fact that women may not be built as strong as men, the female body allows for new life to be created, and that requires immense mental and physical strength that often goes unnoticed."
Wednesday's assembly was only the beginning of a focus on women's accomplishments at Hammond. On Thursday, we honored the only female board member in Hammond's history, Polly Howser, with the presentation of a leadership award. Next week, The Sentinel will report on Howser and the two first recipients of the award.
Leave a Comment
About the Writer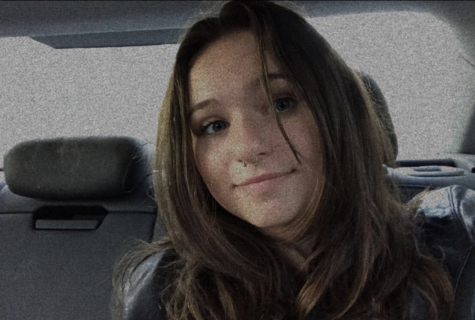 Natalie Engh, Staff Writer
Natalie Engh is a sophomore and writer for the Sentinel. She is also on the equestrian and volleyball teams.