Reece Bluestein: A Rising Star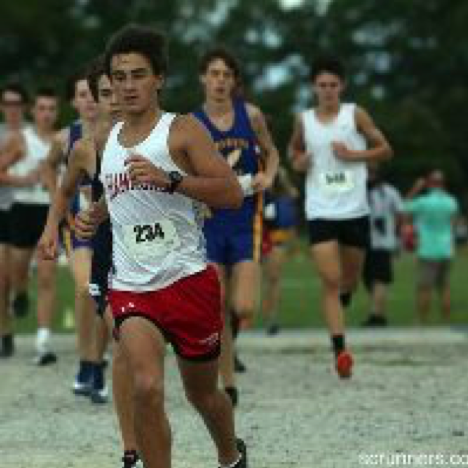 Reece Bluestein is a freshman and an extraordinary runner. To many, he is the best Cross-Country athlete that Hammond has ever had. Bluestein is nationally ranked, and he holds Hammond's school record of 16:08 for the 5K race. Bluestein has been a standout runner this year for the Skyhawks, finishing first in the Wilson Hall Invitational and the Pelion Invitational with respected times of 17:31 and 16:30.
Bluestein's Coach, George Simpson, predicts a bright future for this young runner. "I see state titles in Reece's future and even the potential of leading his team to a state title. I also see him as a future collegiate runner and potentially the best Hammond runner ever," Simpson said.
Coach Simpson sees Bluestein as an exemplary leader, and he believes that Bluestein sets a good example for the younger runners because he has the mindset necessary to compete at a higher level.
Bluestein made the all-region team last year, and he just finished in second place at the SCISA Regional Championship, securing his spot on the all-region team for this year. When asked what motivates him to do well, Bluestein replied, "Seeing myself progress is the greatest motivation. I just love seeing my consistency and hard work pay off."
His strong work ethic is more important than ever right now because Bluestein is currently preparing for the State Championship which will be hosted by Heathwood Hall on the 31st of October.
Leave a Comment